Guide on Cardless Withdrawal from a K-ATM
Guide on Cardless Withdrawal from a KBank Branch
Important Information
1. No daily withdrawal limit.
2. In case you withdraw more than 300,000 Baht, you will need to show an ID card.
3. Withdrawal at a clearing district different from yours will incur a fee. (Fee details can be found in KBank's announcements.)
4. Current accounts, savings accounts, and electronic savings accounts added on K PLUS can use this withdrawal service via K PLUS's QR code.
1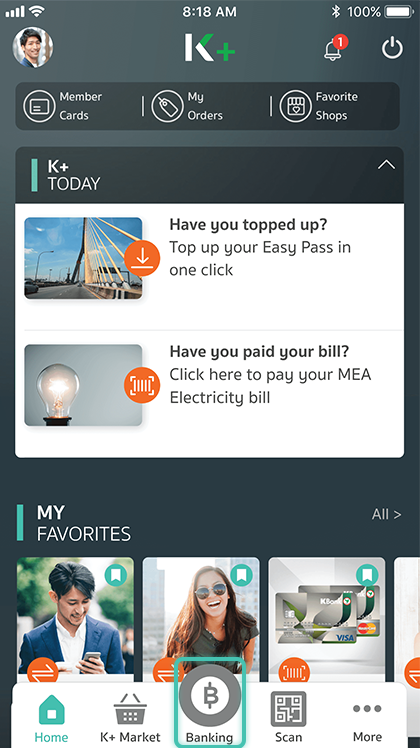 Launch the application and Select " Banking"
2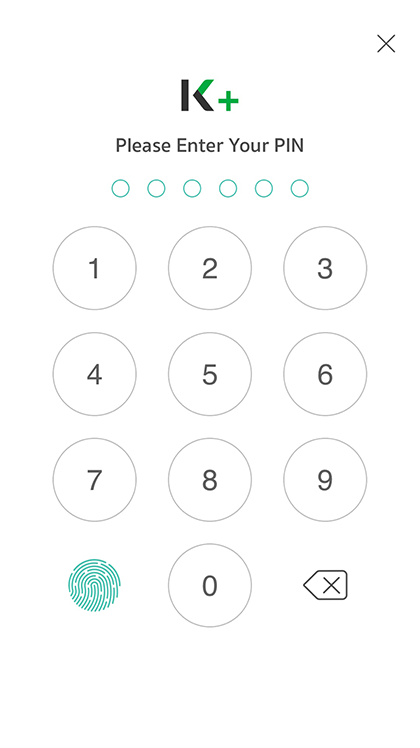 Enter your PIN.
3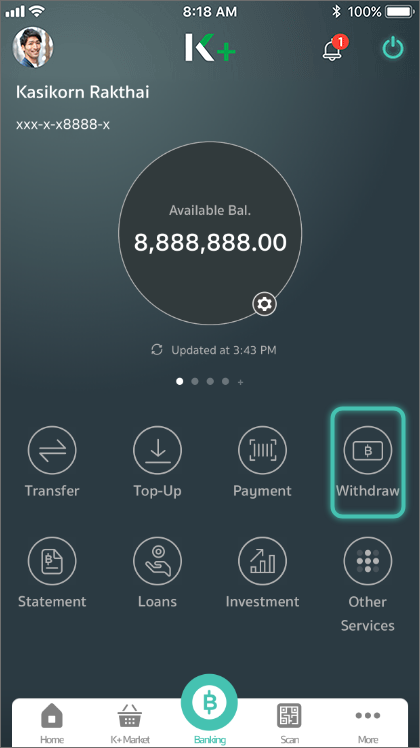 Select " withdraw"
4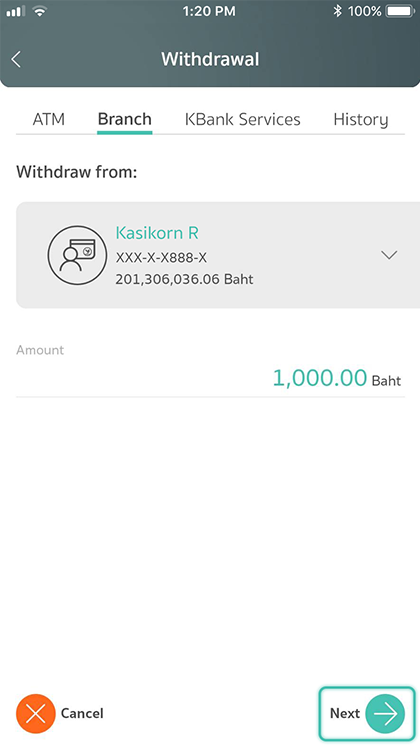 Select " Branch " and account that you want to withdraw. Enter amount and press " Next"
5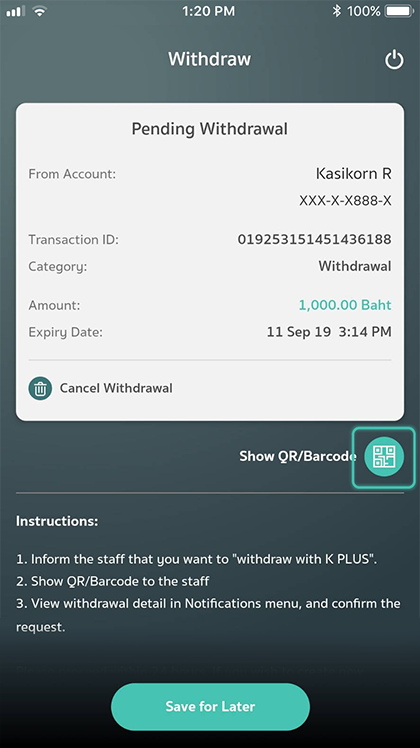 Press "Show QR/Barcode"
6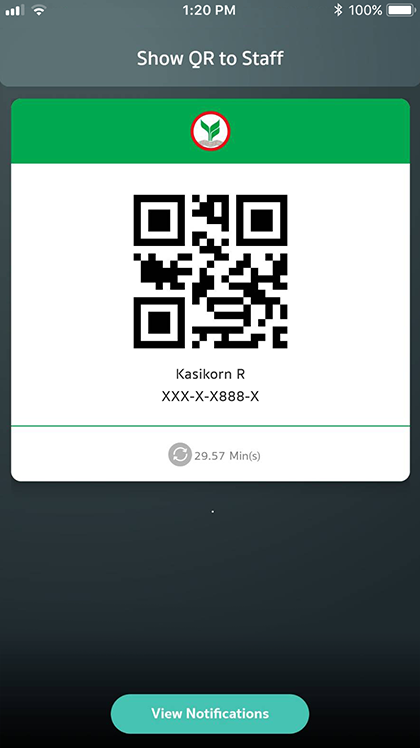 Bring QR Code to Bank staff
7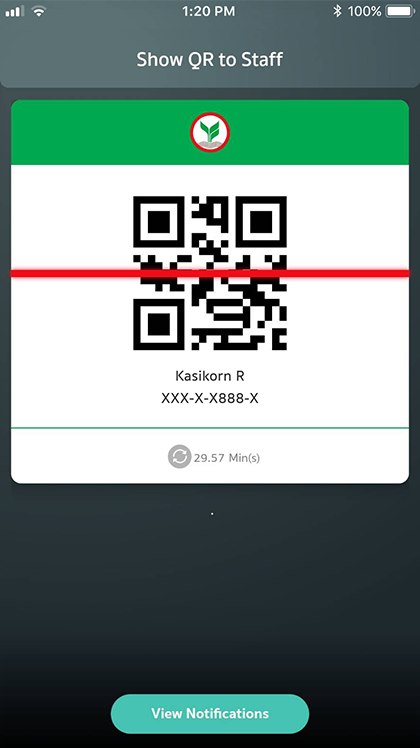 Bank Staff scan QR Code
8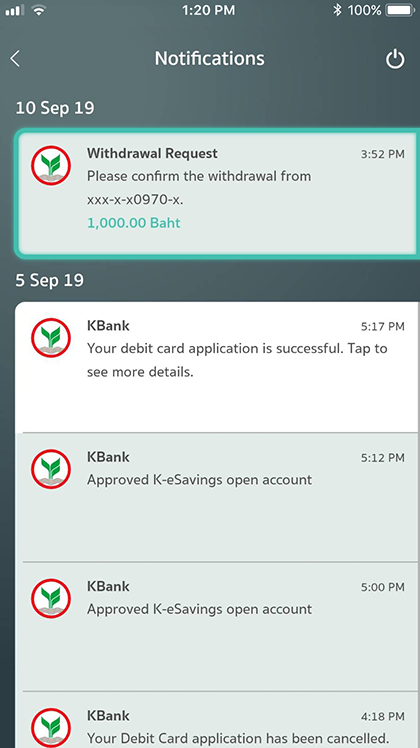 View your withdrawal details in notification Menu and confirm the request
9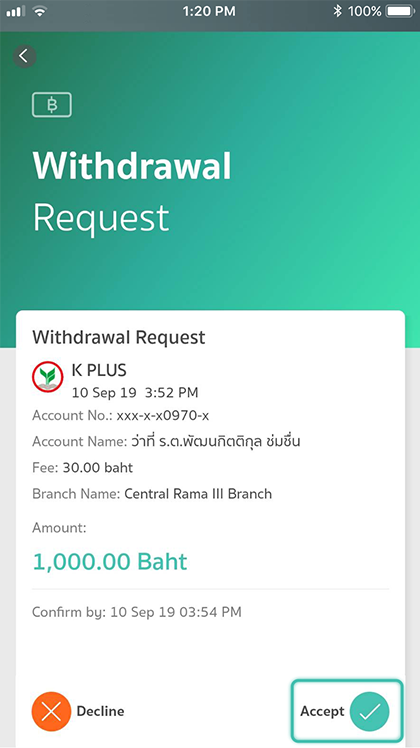 View details and press " Accept"
10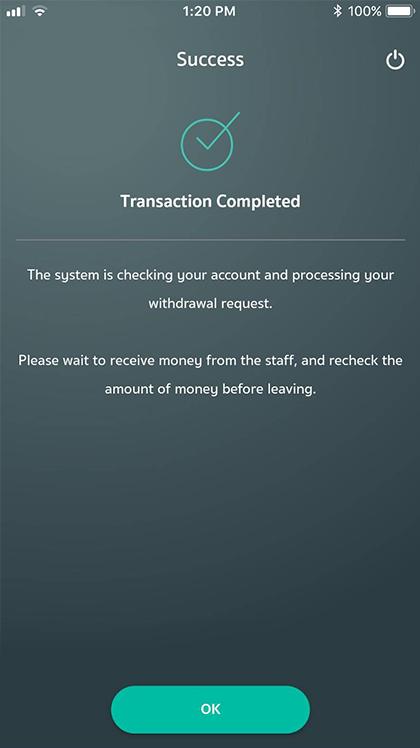 When the transaction completed , you will receive cash from Bank staff
11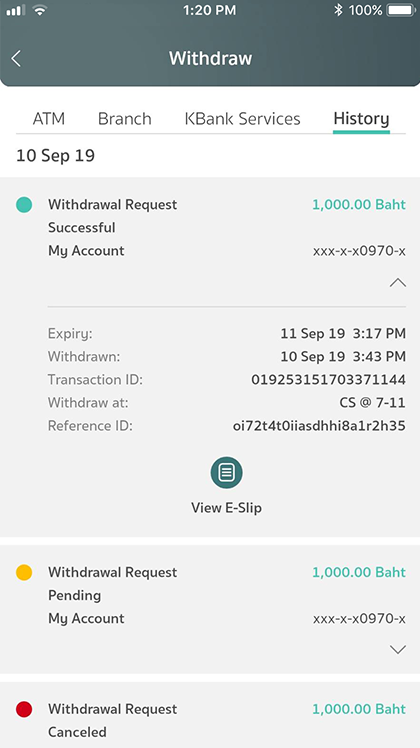 History will show the status of withdrawal transaction