Transfer guide for different destinations
InternationalTransfer with Mobile Number (PayNow ID)
1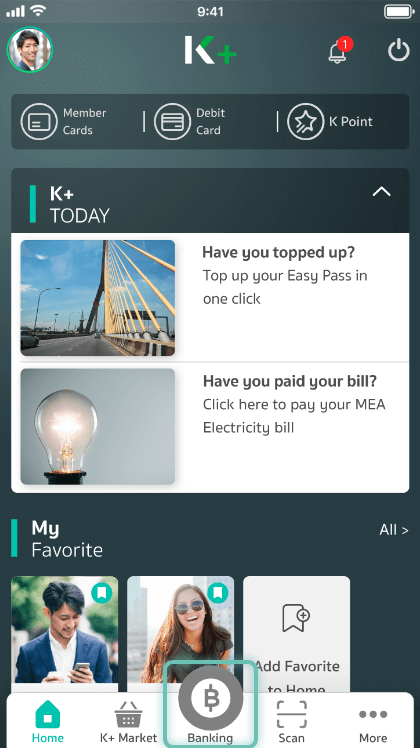 Launch the application
and select "Banking".
2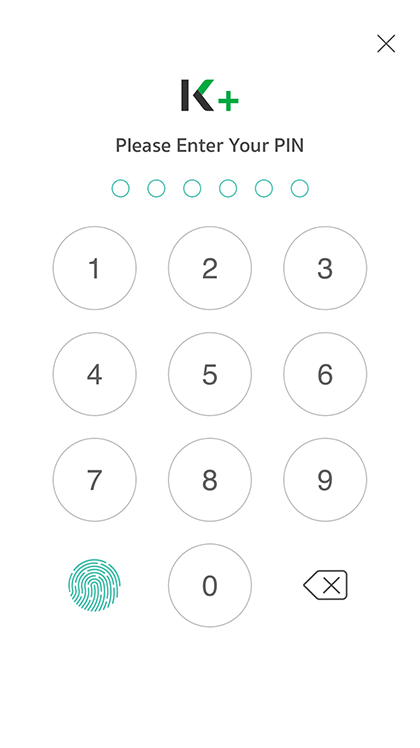 Enter your PIN
3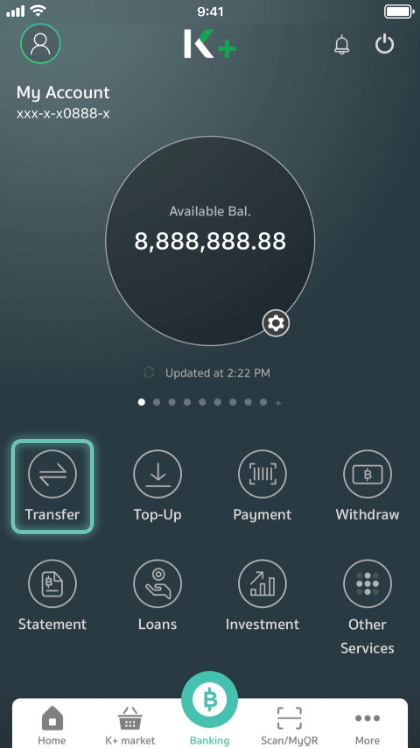 Select "Transfer".
4
Internation Transfer
5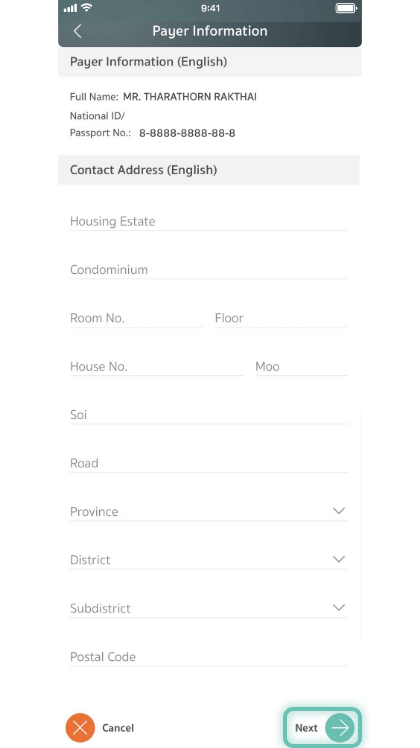 For first time, customer need
to fill-in your contact address
in English and press "Next".
6
In case of entering next time,
the system will show payer
information, if they are correct
, press "Next". If you want to edit
, press "the pencil icon".
7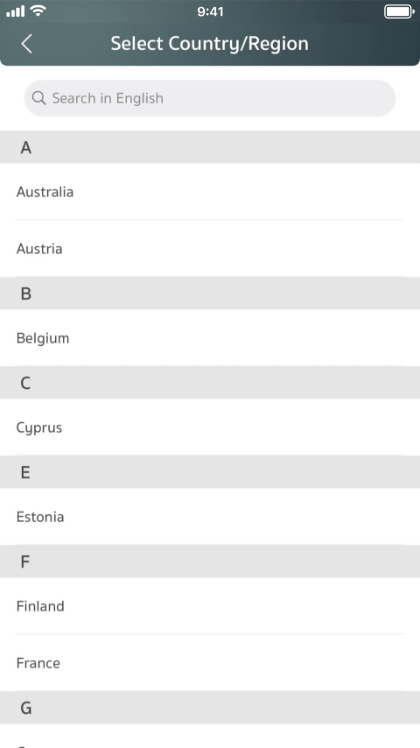 Search Receiver Country
8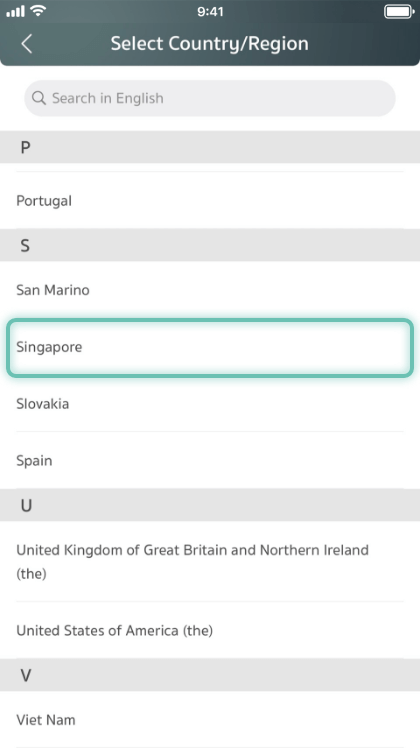 Choose "Singapore"
9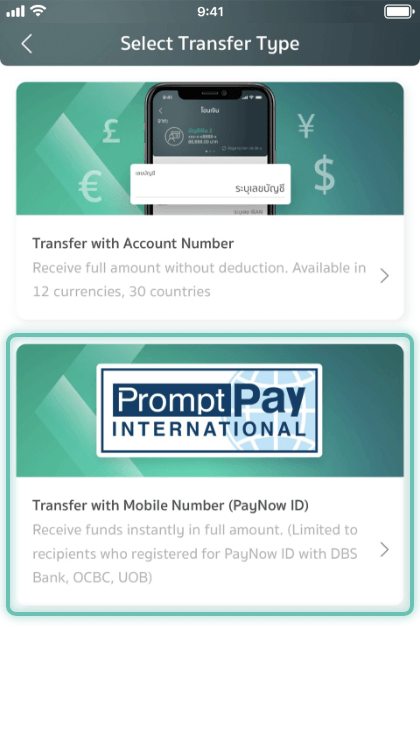 There are two transfer types
available for Singapore.
Choose "Transfer with Mobile
Number ( PayNow ID)".
10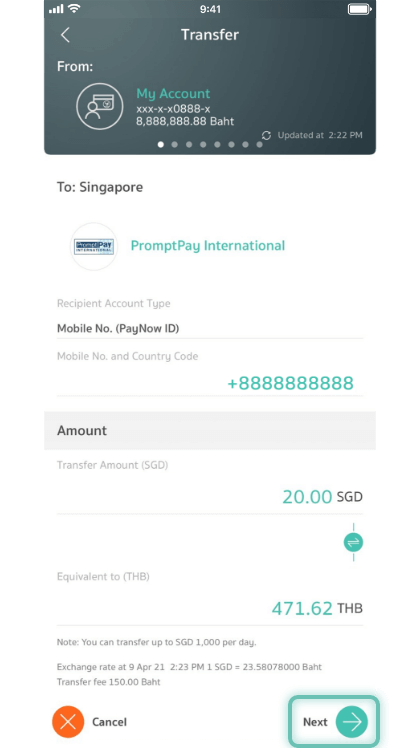 Enter the recipient's
mobile
number
and amount.
11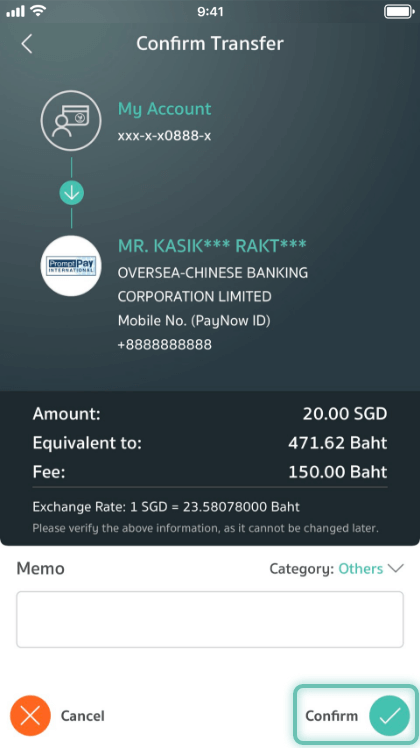 Review the transaction
information and press "Confirm".
However, the recipient's name is
partially masked. If in doubt,
check with the mobile phone
number and recipient
bank name.
12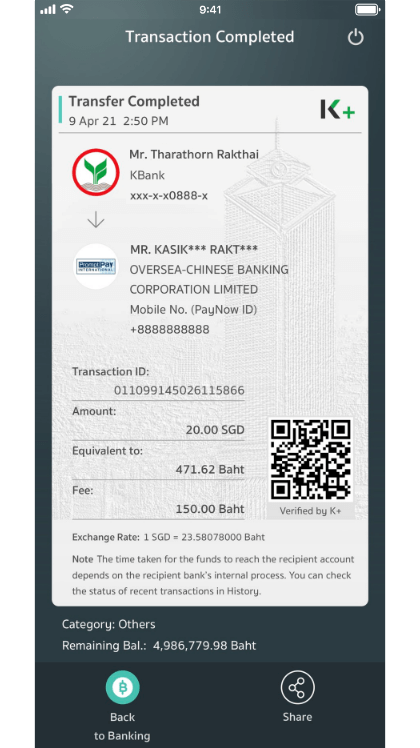 Once the transaction
is completed, you will receive
an e-slip as evidence.
13
"History" will show the
status of the transaction
if the transaction
was successful,
the beneficiary name will
become unmasked.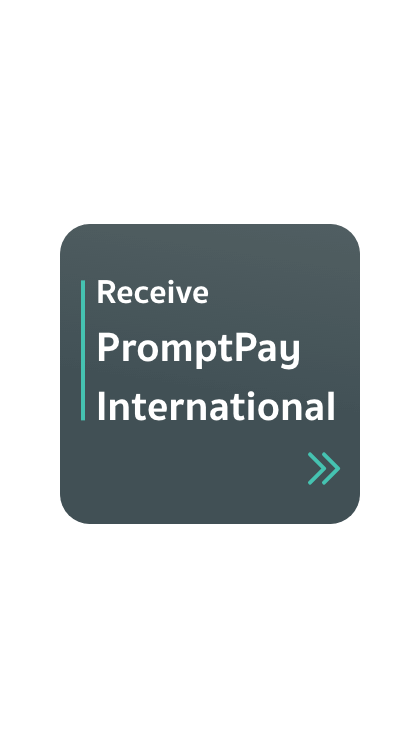 1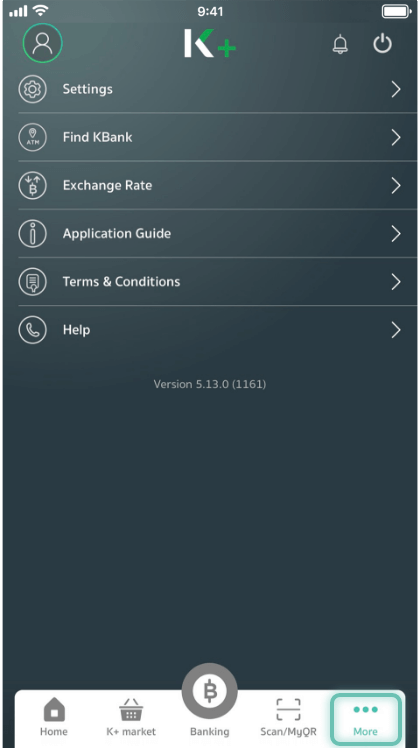 Open KPLUS Application
and choose "More"
2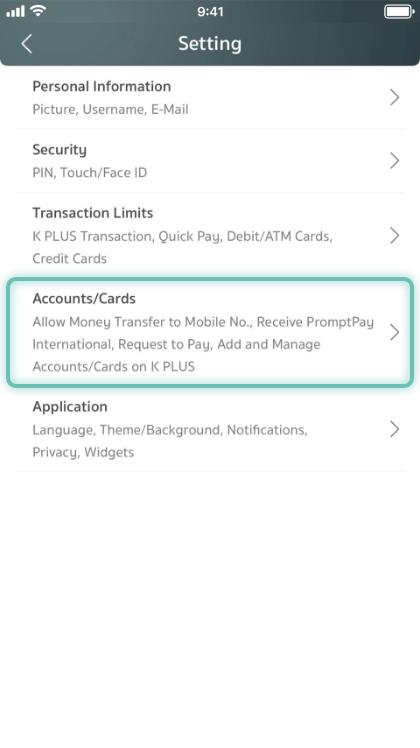 Choose "Receive PromptPay
International"
3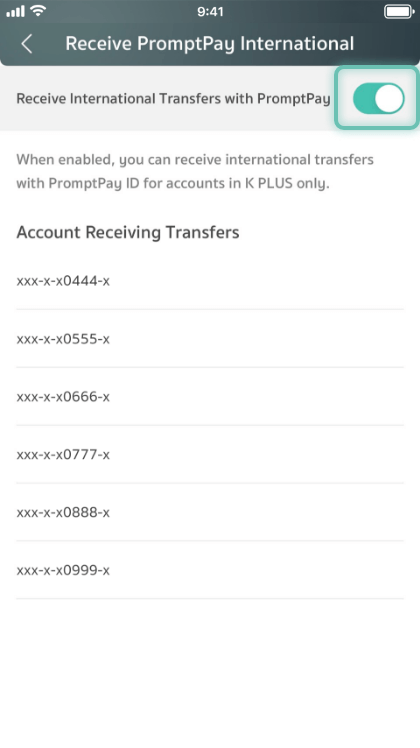 You can turn off the toggle
to not receive international
transfer with PromptPay.