Change New Mobile Number via Moblie Phone
1
Enter K PLUS with 3G/4G/5G, if the current mobile number using in this device does not the number registered with K PLUS. Select " Change new mobile number ".
2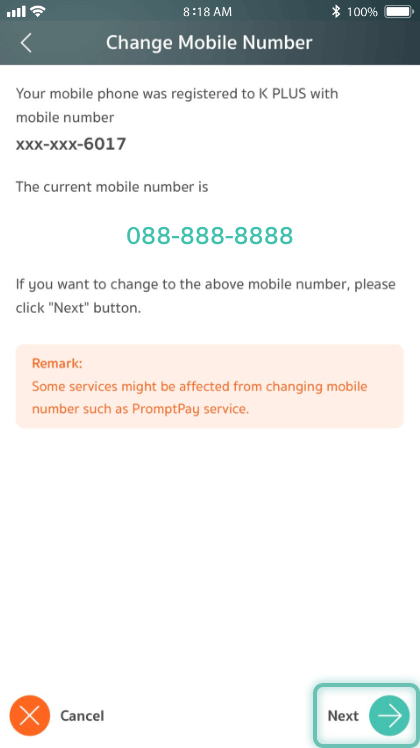 If you want to change new mobile number press "Next".
3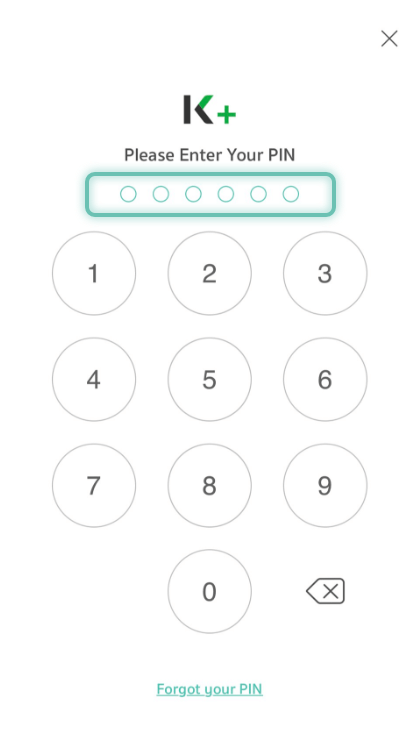 Enter your "PIN".
4
Press " Accept" for identity verification.
5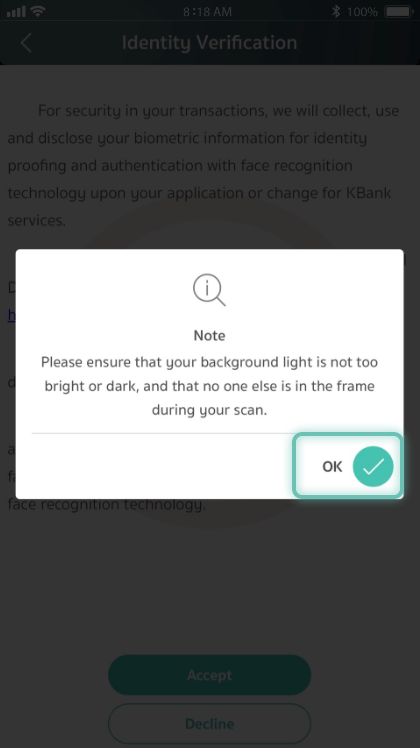 Press " OK "
6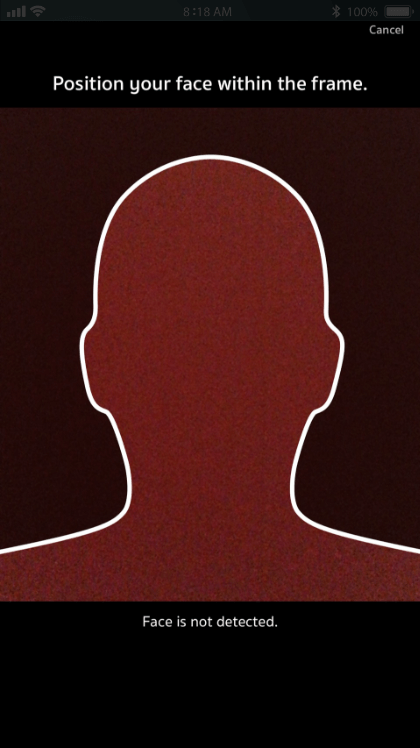 Scan your face with in the frame.
7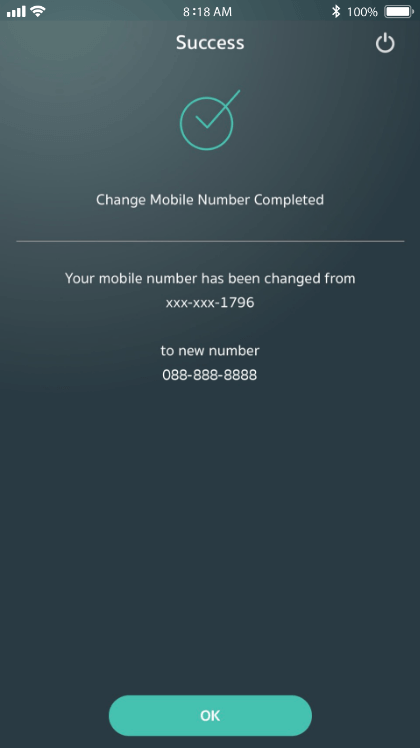 Successful transaction.