Cashless Shopping!
No account number needed!
Any shop bearing this sign
of any bank Apply now! You only need a KBank account!
Easy payment via the
Quick Pay menu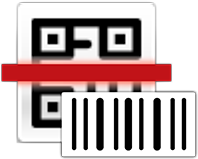 1. Initial Quick Pay settings
Service details
Service formats
There are two types of payment to choose from
Quick, convenient payments
No log in, no PIN. Simply set your desired daily payment limit.
Require PIN entry for every payment

*Compatible with K PLUS 3.5.0 and higher
Fees

QR K PLUS SHOP payments via K PLUS:

QR K PLUS SHOP payments via mobile banking app of another bank:

Up to 5,000 Baht: no fee
Over 5,000 up to 30,000 Baht: 2 Baht
Over 30,000 up to 100,000 Baht: 5 Baht
Over 100,000 Baht up to the KBank designated limit: 10 Baht
Merchants! Apply for K PLUS SHOP via K PLUS and get your QR Code. It's easy!